Calling All Foodies! Triangle's Hottest Chefs Heat Up The RECIPE Cooking Stage Presented by News & Observer
Feb 16, 2016, 21:52 PM
The kitchen is the busiest room in the house - it's the place family and friends gather to socialize, do homework, catch up, play board games and of course - to cook. At the
Raleigh Home Show
, a brand new feature puts the spotlight on all things culinary: The RECIPE Cooking Stage presented by News & Observer.
Local chefs and cookbook authors will take to the outdoor kitchen to share their favorite dishes just in time for spring entertaining season. The best part? Samples.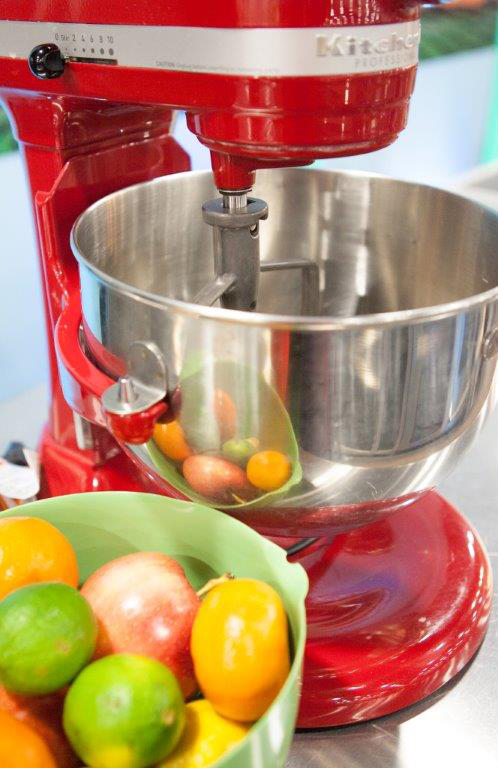 Here's a recipe from the News & Observer's Andrea Weigl, author of
Pickles & Preserves
cookbook.
Sweet Yellow Squash Pickles


From Andrea:
"Although the recipe calls for straight-neck yellow squash, crooked neck can be used with excellent results. The sliced squash and onions should be about 12 cups each. I often substitute 3 medium yellow onions for the silverskin onions called for in the recipe. The recipe calls for pickling salt, which is free of additives and can be purchased with other canning supplies and or in the spice aisle at most grocery stores. From "My Love Affair with Southern Cooking," by Jean Anderson, William Morrow, 2007."
For details instructions on how to boiling water canning, go to freshpreserving.com.
Ingredients

3 to 3 1/2 pounds tender young straight-neck yellow squash, trimmed, scrubbed and sliced 1/4-inch thick
4 to 4 1/2 pounds silverskin onions, peeled and thinly sliced
1/2 cup pickling salt
6 cups crushed ice
3 1/2 cups sugar
2 cups white distilled vinegar
2 cups cider vinegar
2 teaspoons mustard seeds
1 3/4 teaspoons celery seeds
1 3/4 teaspoon ground turmeric
Directions
LAYER the sliced squash and onions in a very large nonreactive bowl, sprinkling each layer with salt. Pile the ice on top, set the bowl in the sink and let stand 3 hours.
DRAIN squash and onions, transfer to a very large colander and rinse under the cold tap water. Drain well, then, using the bowl of a ladle, press out as much liquid as possible.
WASH and rinse 8 one-pint preserving jars and their closures and submerge in a large kettle of boiling water.
BRING sugar, white and cider vinegars, mustard and celery seeds and turmeric to a rolling boil in a large nonreactive kettle. Add squash and onions and, stirring gently, return to the boil.
LIFT preserving jars from the boiling water one by one. Pack with pickles, making sure they are submerged in the pickling liquid and leaving 1/4-inch head space at the top of the jar. Run a thin blade spatula around the inside of the jar to release the air bubbles; wipe the jar rim with a clean, damp cloth, then screw on the closure. Repeat until all jars are filled.
PROCESS jars for 10 minutes in a boiling water bath. Lift from water bath; complete the seals, if necessary, by tightening the lids, then cool to room temperature.
Yield: 6 to 8 pints
For more recipes, go to
therecipe.nandointeractive.com
. For a full stage schedule, go to
www.raleighspringshow.com
.
The
Raleigh Home Show
takes over the Raleigh Convention Center February 19-21, 2016. With hundreds of home improvement experts ready to help with your next project, it's a must-attend event for Raleigh homeowners. Don't have tickets yet?
Get 2-for-1 on Facebook
and treat a friend or family member to the show!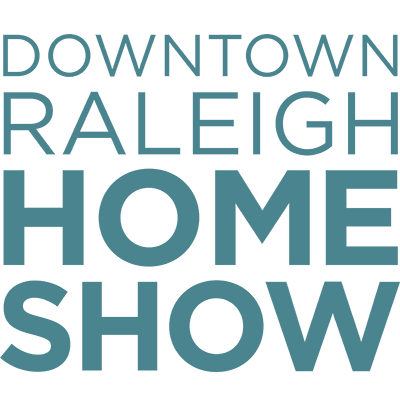 RALEIGH CONVENTION CENTER
FEBRUARY 19-21, 2016.